Are you looking for an office cleaning service in Brisbane that is reliable and trustworthy? If so then look no further. Count On Clean is an experienced South-East Queensland office cleaning company specialising in commercial cleaning, including property care and small business office cleaning. Based in Manly, Queensland, our expert office cleaners service all Brisbane suburbs, from the CBD to outer SE QLD areas.
We pride ourselves on being one of the best office cleaning companies in Brisbane for the simple reason that we care. There's no use hiring a cleaner who doesn't give you peace of mind. Our cleaning teams work diligently and with an eye for detail to leave your offices spotlessly clean and hygienic, every time. Our cleaners enjoy what they do and, more importantly, they do it well!
Basic Services
Bathroom/Shower and Kitchen cleaning
Specialised services
Machine scrubbing and polishing communal areas

High-pressure water cleaning

Car park floor maintenance
Why Choose Count On Clean?
We understand the importance of cleanliness and what it means to your business. Our cleaners are all trained in the latest technologies and industry standard equipment in order that you get the very best service possible. As we said, we're a caring company and wherever possible, we try to use eco-friendly cleaning products because we care about the planet. We value the health of our cleaning teams and that of your team too, which is why we ensure that all products and procedures we use are safe.
Our cleaners come fully equipped and highly recommended and service areas not just in and around Brisbane but across the Gold Coast and Sunshine Coast too. We offer a wide range of cleaning services and specialise in commercial and domestic cleaning.
Still not convinced? Then take a closer look at the benefits of hiring a Count On Clean office cleaner.
5 Benefits of Hiring a Professional Brisbane Office Cleaner
Many people think that office cleaning is easy and compare it to the quick weekly clean they do at home. Office cleaning requires a methodical approach and attention to areas which are high, low, and beneath. It also requires a person to be able to work speedily, efficiently, and discreetly to leave all areas looking spick and span. Below are five of the benefits of hiring professional office cleaners:
1. It's economical
Yes, you can hire an in-house cleaning team, but this means you'll have to provide them with cleaning supplies and equipment. What's more, they'll be entitled to holidays and sick days the same as your other staff. This could leave you with no cover and an office that is accumulating dirt and dust. By hiring Count On Clean as your professional office cleaning service, you won't have to worry about supplies and equipment, since we bring our own. Should your cleaner fall ill, we promise to provide you with another one.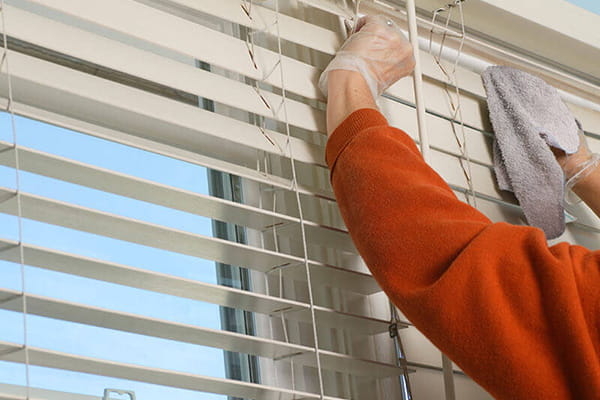 2. It Saves time
Should you decide to clean your office yourself, when are you going to find the time? You know how busy the days can be and how you're continually tied up with appointments and meetings. Keeping up to date with the cleaning, quite frankly, is a lot to ask, which is why it's cost effective to hire a professional office cleaner. By doing so, you can put your knowledge and experience to better use within your business. Leave the cleaning to people who are trained for the job.
3. It's much easier
Office cleaning involves bending, stretching, climbing, scrubbing, and vacuuming which is both time-consuming and tiring. It can be a challenge to keep your office spotlessly clean and you may well miss areas which could prove embarrassing for your company. For your own peace of mind, why not let the professionals do the job they're trained to do? The long-term results are far more advantageous than any short-term ones gained by doing the cleaning yourself.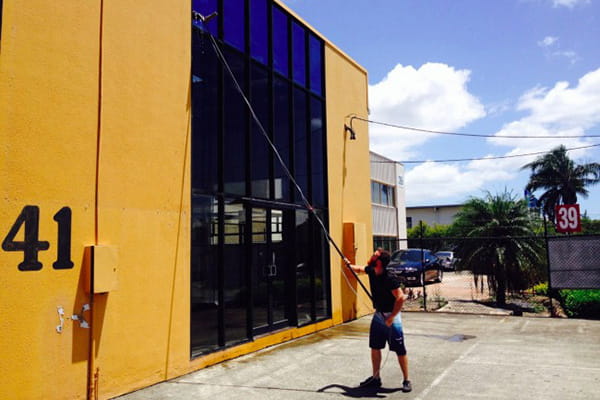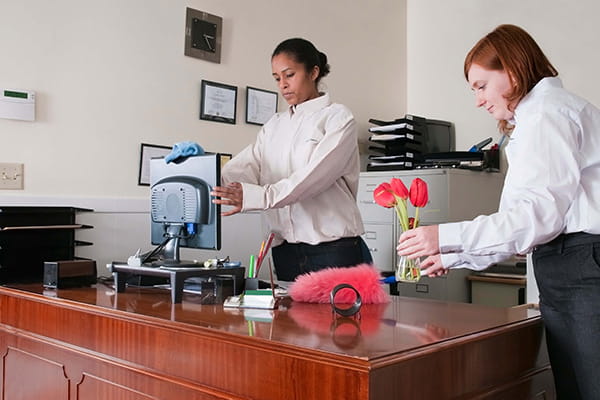 4. Insurance
Reputable cleaning companies will hold public liability insurance and other insurances, which will protect their cleaners against claims from anyone who has slipped or injured themselves on a floor that they've recently mopped; or from damage that may have occurred to a specialised piece of cleaning equipment or an expensive computer or printer, for example. What about you? You could find yourself incurring huge medical costs after an accident which may devastate your business and your family. Surely it's better to relax and see your office being cleaned by professionals?
5. Enjoy a clean environment more frequently
Perhaps, the biggest benefit of hiring a professional office cleaning Brisbane company is that you and your staff can regularly enjoy a clean office environment. You can decide how often you have your office cleaned and when. Whether you prefer it to be cleaned first thing in the morning or at the end of the day. Moreover, letting someone else take care of the office cleaning means that they'll be doing a thorough job whereas you would have been dashing around waving your duster!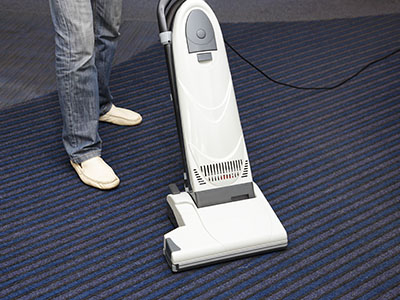 If you'd like to know more about our office cleaning Brisbane service, please don't hesitate to contact us. Call Count On Clean today on 1300 041 400. We'll be more than happy to discuss your cleaning requirements with you.